Nearly Nude goes to RAFW
In The Spotlight · 18 May 2011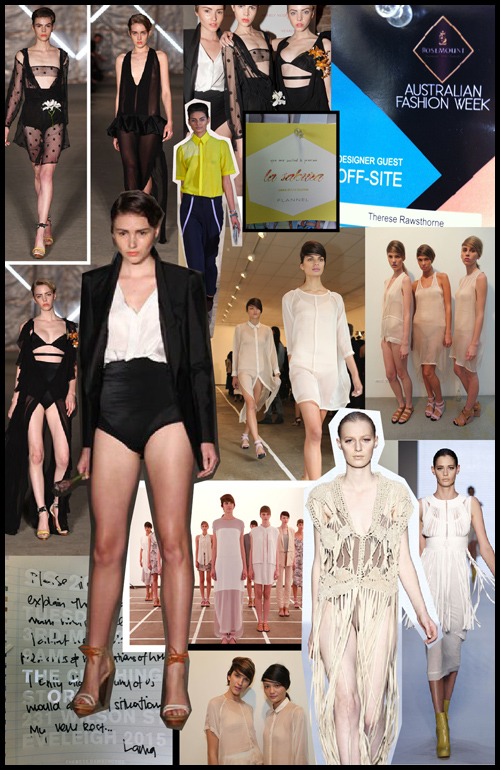 Underwear proved to be one of the stars of this years Fashion Week in Sydney. We were thrilled to partner with some of Australia's hottest up and coming designers to create a seamless look for the runways. This year the catwalks were full of fine silks, soft jerseys and draping which was perfect for Nearly Nude to partner with.
We worked closely with the gorgeous Therese Rawsthorn and created 4 customised Nearly Nude pieces 'Therese Rawsthorne for Nearly Nude". Therese created looks that were fashion forward and also complimented her designs.


I love the lightness of Nearly Nude, it gives you great support but blends seamlessly into any outfit. It's good looking enough to be worn to be seen & kind of a shame to hide! I loved the sophistication and sexy edge Nearly Nude added to my show, it's not like any other foundation pieces I've ever seen", says Rawsthorne.


We also supported other hot Australian labels with their shows, some of our favourite shows were Flannel, Life With Bird and Ginger & Smart. We love the fact that seamless underwear is now completely acceptable to show as outerwear and that the high waisted look is back in fashion.
You can see some of our highlights above. We look forward to continuing our partnerships with Australia's leading fashion brands.
IMAGE CREDITS - Nearly Nude